Desired changes and problem solutions require our creativity.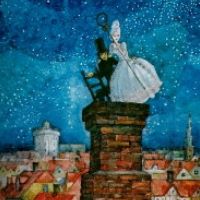 In Gestalt we work with polarities as an inexhaustible source of our creativity.
By consciously trying something different, letting go of the old and inventing something new, we can playfully and without willful effort find surprising solutions to seemingly unsolvable entanglements, dead ends and problems. However, this also requires us to be open to surprises and spontaneous inspirations.